Mission and Values
Our Mission is to consistently deliver the best products at the lowest possible price, on time, while providing friendly service to our customers.
Who We Are
Atlantic Grocery Distributors Ltd. (AGD) is a locally owned and operated Wholesale and Foodservice Distribution Company owned by President and CEO, Dave Powell. Our head office is located in Bay Roberts with a second location, Fowlow's Atlantic Wholesale Ltd., in Port aux Basques. AGD is the largest Wholesale Distributor to Independent Grocers in Newfoundland and Labrador and serve over 2,000 foodservice and retail operations.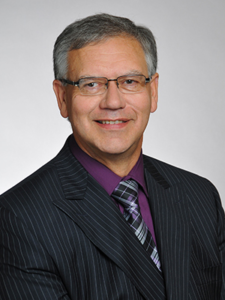 Our impressive distribution centre consists of grocery, foodservice, produce, fresh and frozen meats, general merchandise, hardware supplies, patent medicines, packaging, cleaning supplies and so much more. To learn more about our products, please view our Product Categories. We also offer our Signature Brands; Atlantic Best Meats, Golden Crust Bakery and Atlantic Restaurant Supplies.
AGD is the supplier of choice for over 200 franchise stores operating under retail banners of Foodex, Food Stop, and Value Grocer. We also supply and operate three corporately owned full-service supermarkets, Powell's Supermarket, and two Breaktime restaurants.
You can rely on AGD for streamline distribution, friendly service, dedicated people, reliable shipments, the very best products, competitive pricing and next day delivery to most areas. Focusing on customer service, reliability, and quality, has enabled us to be the successful wholesaler we are, indicating the trust and commitment from our valued customers.