Golden Crust Bakery 
Golden Crust Bakery, member of the Powell Group of Companies and located in Bay Roberts, is famous for its traditional style and all products are proudly made from scratch. There are hundreds of products and variations available, such as bread, cookies, squares, donuts, muffins, pastries, rolls, cake, pies, sour dough and the incredible list goes on. You can enjoy Golden Crust products in various location across Newfoundland and Labrador but it's Powell's Supermarket that is known as the Home of Golden Crust and where you'll find the largest variety of these delicious, homemade, baked goods.
Phone: 709 786 5301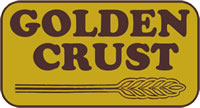 Atlantic's Best Meats
Atlantic's Best Meats, member of the Powell Group of Companies, offers a variety of pickled products, including salt beef, salt riblets, salt pork, as well as pickled wieners, eggs, hocks and tongues. These products are produced in Spaniard's Bay, Newfoundland and Labrador, and serve a very large, loyal, local customer base as salt meat is such a huge part of our culture. Atlantic's Best is sold exclusively through Atlantic Grocery Distributors.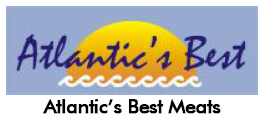 Atlantic Restaurant Supplies
Atlantic Restaurant Supplies located in Bay Roberts, member of the Powell Group of Companies, carries all your foodservice equipment. Whether you're having a grand opening or looking to modernize your establishment, they can address your specific needs. This facility houses a full line of kitchen small wares, industry leading equipment, janitorial, and hospitality products and offer next day delivery to most areas. Atlantic Restaurant Supplies operates from a 17,000 sq ft warehouse with an impressive 8,000 sq ft show room.
Phone: 709 786 1933 Toll Free: 1 844 221 5925